LoRaWAN™ expansion – Fuerth district
Thanks to Bastian's private commitment, the coverage of the LoRaWAN™ network in the district of Fürth has been further extended!
To this end, Bastian has expanded the LoRaWAN network in the district of Fürth with a LoRa gateway from the company RAKWireless. It has been in operation since 05.11. 2020 and forwards the received LoRa packets in encrypted form to the community-based network The Things Network.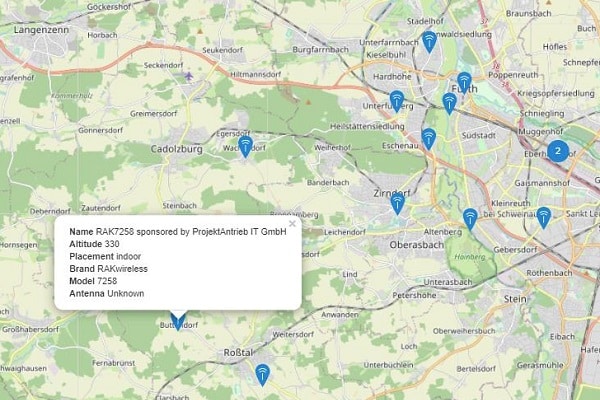 LoRaWAN is a low power wide area network protocol, ideal for low power and long range wireless transmission of small amounts of data, for example for Internet of Things (IoT) applications.
Further information on LoRaWAN: https://de.wikipedia.org/wiki/Long_Range_Wide_Area_Network
More information on The Things Network: https://www.thethingsnetwork.org